"The mind is but a reflection of the mind of God, and both God and man possessed the ability to use that greater mental power." – Normandi Ellis
What would do if you read a book revealing you have the same powers as a god?
Normandi Ellis' Imagining the World into Existence is an insightful look into ancient Egyptian mysticism. The early Egyptians strongly believed they were no more different than their gods in terms of creative powers. Creation, the power of thought, and the role of consciousness plays major roles in this book.
In addition, these themes reminded me of The Kybalion, a text claimed to be written by the legendary figure Hermes Trismegistus.
Considered to be a reference manual to ancient consciousness, I've expected Imagining the World would provide lessons and exercises applying the timeless spiritual wisdom into my daily life.
The book was completely different from my expectations. It's packed with mixed subjects on consciousness awareness, myths, and priests' rituals. Even though they do correlate with each other, this book seems like three books jammed into one.
Overall, the extra research Ellis compiled into Imagining the World was indeed educational. I did receive the information I was looking for.
The Power of Thought
The ancient Egyptians believed Ptah, the god of creation, created the world with pure thought. The gods Thoth and Atum didn't have parents; they thought themselves into existence.
The source of these gods' creations is merely thought. Without thought, nothing would manifest into the physical plane.
The Egyptians also believed Egypt was made in the image of heaven. Therefore, the idea of everything from their pyramids and to their sacred texts came from a higher plane of existence. Ellis writes the following quotes:
"Thought precedes action."
 "Life already exists before the physical act of creation."
"The material world is made through work on the mental plane."
 Mental existence comes before it reaches into its physical form. We can become powerful beings with our imaginations. Of course, we can't physically shoot laser beams from our eyes and run faster than the speed of light easily if we imagined it.
Still, every one of us have the power to change things with our thoughts.
Change Your Mind, Change Your Reality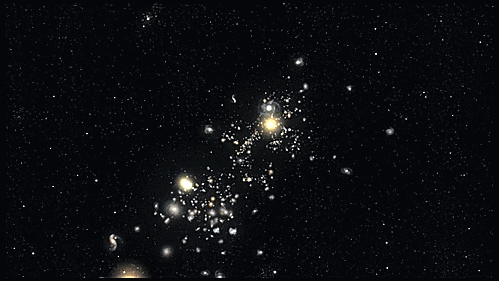 "A change of consciousness changes physical matter." – Normandi Ellis
Every decision we make changes our reality bit by bit. Think about all the internal decisions you've made up to this point. Your reality has changed every time you've traveled somewhere, switched job professions, changed religious beliefs, and more.
We're more powerful than we think, but how would we know in this massive jungle of information we live in today? Imagining the World acknowledges an ancient perspective lost in this modern day.
I think about how much power we would truly have if we recognized our higher consciousness and harness it for our own use.
Nowadays, we let any sort of distracting information place us into states of fear, chaos, and anxiety. The news today consists of more negative news than good. It's like the show runners are keeping the mass consciousness in a lower state on purpose. Turning our heads away from the consistent negativity shows we have the power to control which thoughts we receive.
The ancient Egyptians believed the gods created the world; we can create our own.
Consciousness & Heka
The ancient Egyptians were so in tune with higher consciousness they had incorporated rituals to their daily lives even after death. They knew what they did in the physical plane would affect their souls in the non-physical realms.
Ellis frequently mentions The Book of the Dead, The Coffin Texts, and The Pyramid Texts in her book. These manuscripts contained spells to guide and protect the deceased in the afterlife. The act of writing and reading spells were forms of creation, magical practices known as heka.
Remember in The Mummy when Evelyn read a passage from The Book of the Dead and brought Imhotep back to life?
That would be heka.
Not only heka are spells, but a god. Heka is the source behind all the existing magic in the universe including the souls' ability to travel through the afterlife.  It is said he existed before any other god.
Doctors, priests, and scribes were highly valued for their knowledge of heka. It was believed they used heka to call on the gods to aid in their works. Writing, meditation, healing, and reading were all consider acts of heka.
In that sense, we work with magic every day! We write, we read, and empower ourselves with affirmations. We create magic daily, yet we don't consider our abilities to be magical.
Imagining the World & The Kybalion
Imagining the World has a strong concept about thoughts and vibration correlating to The Kybalion. Ellis writes:
"Everything comes alive through the law of vibration and vibration is not static. Vibration changes thought. Thought is a vibration that changes things."
This quote closely resembles to a principle in The Kybalion stating all matter are vibrations:
"Nothing rests, everything moves, everything vibrates."
Thought is a state of matter. It can execute all sorts of emotions within us. If we're upset, we receive upsetting events. If we're happy, we'll receive happy events.
Our emotions are magnets. We attract whatever is our current vibrational state. Change your vibration and see what comes to you.
Conclusion
I recommend this book if you're into metaphysical subjects, ancient magic, or mainly interested in ancient Egyptian culture and beliefs. It's best to check out the table of contents before reading the entire book.
I would personally purchase this book. The concepts of thoughts changing reality and the infinite power within the self really stood out to me. The ancient Egyptians knew so much we don't know these days.
Books Reviewed Similar to Imagining the World into Existence:
(Pic Sources from Giphy)
 Comment below if you've read this book or you have related recommendations!