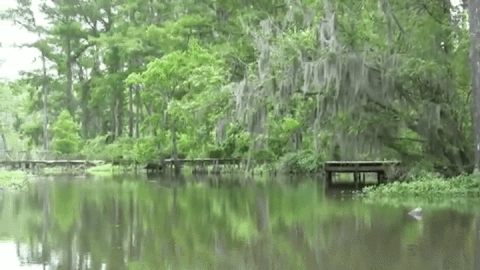 My maternal grandmother was from Louisiana. I won't ever be able to talk to her about it since she passed away shortly after my mom was born.
The family link might be a subconscious reason why I've always been interested in Louisiana. The vampire lore, its haunted history, the voodoo culture, and the melting pot diversity always fascinated me.
With that said, I found six Louisiana books that'll give me those bayou state vibes no matter where I am in the world. Perhaps you too!
I would've never known street walkers organized a part of the Mardi Gras marches. The decision to march started out as a competition between rival red light districts.
A sister searches for her missing brother in a swamp the town locals wouldn't dare explore.
Anne Rice and New Orleans go together like PBJ. With vampires in the mix, it's even more delicious!
Witches are turning against each other as their magic fades away. One witch's case to solve witches' disappearances in New Orleans may have dark connections to her family.
A locked room in Madame Delphine LaLaurie's home hides her hidden atrocities. A city fire exposes all of its gruesome secrets.
You might recognize the LaLaurie name from  Kathy Bates' character in American Horror Story: Coven.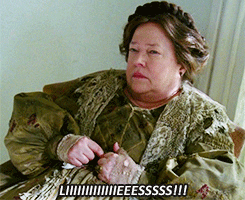 Voodoo Dreams is a fictional account based on the real Marie Laveau, famed voodoo priestess of New Orleans. You can visit her grave at the Saint Louis Cemetery.
*~*~*~*~*~*
Which books make you want to travel to Lousiana right now?
Other articles:
(Book pic sources: Amazon)
(Gif sources: Giphy)