Can I read up to book #100 by the end of this spring?
If you're new to this blog, I've set up a Goodreads challenge reading 333 books this year. I've read 51 books (including comics & manga) so far.
How many books you've read so far this year? How about this April? Here's my book haul for April 2018.
ADULT FICTION
1. The Woman in Cabin 10 by Ruth Ware (3/5 stars) (review)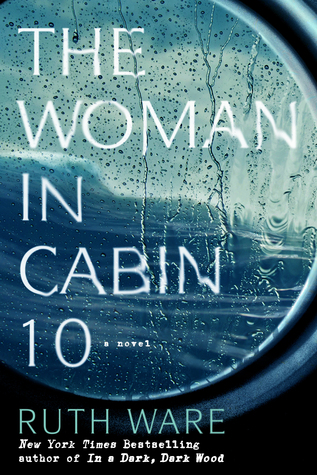 A travel journalist' cruise assignment goes wrong after she witnesses a murder. A Woman in Cabin 10 is a decent thriller. I wish the journalist would stop drinking though.
For readers into:
Cruise murder mysteries
Ruth Ware
Thrillers
ADULT NON-FICTION
1. How to Write and Sell for Fun and Profit by Robert W. Bly (3.5/5 stars) (review)
How to Write for and Sell offers expert advice for freelance writers to produce their writings on various platforms (DVDs, seminars, e-books, etc.) and grow their income out of it.
Another book I read by the same author: The Secrets of a Freelance Writer.
Key points:
Freelance writing is not exclusively for magazine, newspaper, and online publications.
Always do twice the research expected.
 Educate your readers.
For readers into:
Freelance Writing
Having a full-time writing career
Writing
2. The Master Key System by Charles F. Haanel (4.5/5 stars)
Do you know you have an infinite power within you? In The Master Key System, Charles F. Haanel reveals the keys to harnessing the awesome power of your mind and changing your reality. Nothing like The Matrix, but a similar concept.
I also read: Mental Chemistry by Charles F. Haanel (review)
Key points:
Thought is the creation of all form.
The mind is infinite.
Hone your mind with concentration and the universe will lead you to your desires.
For readers into:
Mentalism
New Thought
New Thought writers
3. Mind Mapping for Dummies by Florian Rustler (3/5 stars)
Mind-mapping is an organization tool used to outline your ideas into connecting thought bubbles and branches. This planning method has helped me with a couple of writing projects.  Check out Google for examples.
Key point:
Humans take in visual information easier than most forms.
For readers into:
"For Dummies" books
Mind organization
Mind-mapping
COMICS/GRAPHIC NOVELS
1. Brazen by Penelope Bagieu (4/5 stars)
Penelope Bagieu creates a remarkable graphic novel about historical women barely mentioned in mainstream history. Famous figures include Nelly Bly, Katia Krafft, Betty Davis, and Agnodice.
For readers into:
Biographic graphic novels
Comics/Graphic novels
Women's History
2. Speak: The Graphic Novel by Laurie Halse Anderson and Emily Carroll (4/5 stars)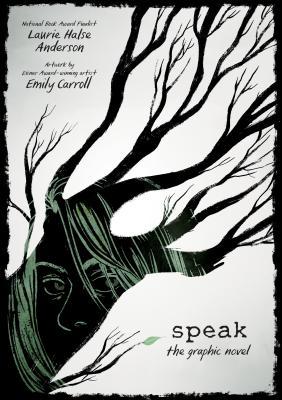 I remember being furious reading the original novel Speak as a teen. The story's fantastic, but the narrator's day-to-day conflict was frustrating. High school can be tough. Remaining silent about sexual assault only adds salt to the wound.
For readers into:
Comics/graphic novels
YA books
YA graphic novels
3. Witch Boy by Molly Ostertag (3/5 stars)
Witch Boy takes a magical spin on gender roles and how ridiculous they can be.
Males are shapeshifters. Females are spellcasters. Aster is supposed to follow the shapeshifter's path, but he's more interested in spells healing broken bones and scrying.
When an ancient evil loom rears its ugly head and threatens his family, Aster puts his witchcraft to the test despite his family's warnings.
For readers into:
Comics/graphic novels
Fantasy comics
Witches in comics
Comment below your April 2018 Book Haul. Feel free to a post a link to your blog post if you've made one. 😉
Related posts: