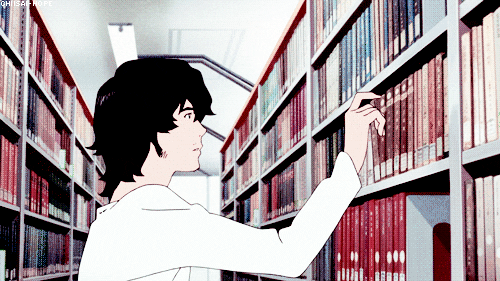 Haven't read any manga before? Here's a list of 150 manga series for newbies just like you!
You may recognize some titles from their anime counterparts like Pretty Guardian Sailor Moon and Dragon Ball Z. This manga list is divided up by its target audience (shonen, shojo, etc.) and genre.
The differences between each manga demographic:
Josei: women ages 18 – 40
Seinen: men ages 18 – 40
Shojo: girls ages 10 – 18
Shonen: boys ages 10 – 18
The list includes manga I've either read, heard of, or placed in my to-read list.
Enjoy!
JOSEI
Drama
With the Light by Keiko Tobe
Historical
Ooku, the Inner Chambers by Fumi Yoshinaga
Romance
Loveless by Yun Kouga
Paradise Kiss by Ai Yazawa
Princess Jellyfish by Akiko Higashimura
Supernatural
Midnight Secretary by Ohmi Tomu
SEINEN

Action
Adventure
JoJo's Bizarre Adventures by Hirohiko Araki
 Comedy
 Dark Fantasy
Berserk by Kentaro Miura
Ubel Blatt by Etorouji Shiono
 Fantasy
Historical/Historical Fiction
 Horror
 Romance
Chobits by CLAMP
 Romantic Comedy
Ai Yori Aoshi by Kou Fumizuki
Maison Ikkoku by Rumiko Takahashi
Oh My Goddess by Kosuke Fujishima
Sci-Fi       
 Slice of Life
A Centaur's Life by Kei Murayama
 Supernatural
Dance in the Vampire Bund by Nozomu Tamaki
Hellsing by Kouta Hirano
SHOJO
 Comedy
Merman in My Tub by Itokichi
The Wallflower by Tomoko Hayakawa
 Comedy-Drama
Fruits Basket by Natsuki Takaya
 Drama
Limit by Keiko Suenobu
 Fantasy
 Historical
Cantarella by You Higuri
 Mystery
Petshop of Horrors by Matsuri Akino
 Romance
 Romantic Comedy
Romantic Dramedy
Peach Girl by Miwa Ueda
 Sci-Fi
Cowboy Bebop by Hajime Yadate & Yutaka Nanten
Library Wars by Hiro Arikawa
 Supernatural
Hell Girl by Miyuki Eto
Vampire Knight by Matsuri Hino
Vampire Princess Miyu by Toshiki Hirano
 Time Travel
Red River by Chie Shinohara
Yukarism by Shiomi Chika
SHONEN
Action
Future Diary by Sakae Esuno
Gunslinger Girl by Yu Aida
 Action Comedy
Assassination Classroom by Yusei Matsui
 Adventure
 Comedy
Comedy-Drama
GTO by Tooru Fujisawa
 Dark Fantasy
Attack on Titan by Hajime Isayama
Black Butler by Yana Toboso
 Fantasy
 Horror
Corpse Party: Blood Covered by Makoto Kedouin
Scary Book by Kazuo Umezu
 Mystery
Case Closed by Gosho Aoyama
The Kindaichi Case Files by Yozaburo Kanari & Seimaru Amagi
Romantic Comedy
 Sci-Fi
Astro Boy by Osamu Tezuka
Cells at Work by Akane Shimizu
 Slice of Life
Handa-Kun by Satsuki Yoshino
A Silent Voice by Yoshitoki Oima
 Sports
Haikyuu!! By Haruichi Furudate
Slam Dunk by Takehiko Inoue
Yowamushi Pedal by Wataru Watanabe
 Supernatural
Which manga series will be your first? Comment down below!
 Related articles:
(Gif source: Giphy)
(Book pic sources: Amazon)