GOOD NEWS
I've completed one of my 2018 book resolutions: read three YA books!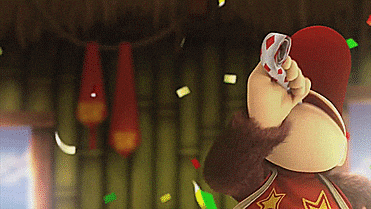 23:27 by H.L Roberts (January 2018)
Brazen by Pénélope Bagieu (April 2018)
Hurricane Kiss byDeborah Blumenthal (February 2018)
One goal down, two more to go! Now, here's my May 2018 book haul!
ADULT NON-FICTION
NEW AGE/METAPHYSICAL
1. The Hermetica by Timothy Freke & Peter Gandy (5/5 stars) (review)
Interested in mystical philosophy? Read The Hermetica. This book is a condensed version of the Corpus Hermeticum, a collection of writings from the legendary Hermes Trismegistus.
For readers into:
Ancient Egyptian philosophy
Esoteric wisdom
Hermes Trismegistus
2. The Sariel Crystals by Frederick A. Elder (3.5/5 stars) (review)
Before Sariel left our planet eons ago, he left 14 crystals for humanity. The crystals were never found.
Sariel reveals his position as an "Earth Watcher" and the missing pieces of history you won't find in any mainstream history textbook.
For readers into:
Alternative ancient history
Channeled books
Extraterrestrials
SELF-HELP
Everybody wants money to fall in their lap with ease. It can be hard nowadays with unsuccessful job searches and disappointing careers with low wages. It doesn't have to be that way forever.
Joe Vitale believes money is attracted to those with the right energy and mindset. Use the tips in this book and your finances might change for the better.
I've written tons of notes from this book. Law of attraction followers will love it.
For readers into:
Affirmations
The Law of Attraction
Self-help books
WRITING
I've felt Writer Faster, Write Better was too long even though I enjoyed the material. The key lessons I've learned is to cut the crap while editing and get straight to the questions you want to be answered during the research process.
Don't forget: outlines are your best friends!
For readers into:
Books about writing
Writing faster
Non-fiction writing
I thought Writing Feature Stories was a mistake. At first, it started out as a book focusing on magazine writing, but it turned to blog writing topics (why I checked this out).
Since this book was published in Australia, there are many references you won't understand. Don't let it discourage you from reaching its valuable writing tips. This book has helpful "how to write reviews" infographics too. I forgot to scan them before I returned the book to the library.
For readers into:
Learning how to compose great interview articles
Perfecting the article research process
Writing for magazines and blogs
COMICS/GRAPHIC NOVELS
MARVEL
After watching Avengers: Infinity Wars, I've been hunting down any comics I could find about Thanos. Infinity Incoming is a compilation of comics somewhat related to the Infinity Wars.
One story shows Thanos when he was a kind, genius kid. A tragic event changed him forever into the mad villain we know today.
Thanos' mother almost killed him when he was born. From the beginning, she knew Thanos was bound to be a destructive force upon the entire universe.
For readers into:
The Avengers
The Inhumans
Marvel comics
In The Infinity Revelation, Thanos brings back his archrival Warlock to life to do some cosmic multi-dimensional business. This comic is not for the Marvel noob like myself, but it's still worth the read.
For readers into:
Alternative/multi-dimensional reality themes
Marvel supervillains
Thanos
Squirrel girl? Marvel seriously made a hero named Squirrel Girl?
Doreen Green has been on Marvel's pages since 1991. Will she make an appearance in the Marvel films? A Netflix series at least. Reading this comic has certainly given me hopes.
For readers into:
Marvel comics
Squirrel Girl
Superheroines
ORIGINAL
Have you heard of "California Dreamin" by the Mamas & Papas? I heard the song before, but I didn't know Cass Elliott or the band's history.
Penelope Bagieu has created an intimate story about Elliott's life making her way to stardom despite facing family loss, her weight, and band drama.
For readers into:
The 60s music scene
Biography comics
Comics featuring female leads
I didn't know what was going on with Exquisite Corpse. The main character complained through all her problems and received a happy ending for doing nothing.
Yeah, no. I love Pénélope Bagieu's works, but this story was meh.
For readers into:
Comics with female leads
Romantic comedies (This was supposed to be one?)
Stories set in Paris
3. Paper Girls v. 4 by Brian K. Vaughan (4/5 stars)
Every Paper Girls volume I've read so far has taken me deeper into a world full of time-traveling plot twists! I love it!
For readers into:
Sci-fi comics
Suburban kids on grand adventures
Time-travel stories
I also read: Paper Girls 1, 2, & 3
What was in your May book haul? Comment below your list or post a link to your haul post!
Related posts:
(Book pics: Amazon)
(GIF source: GIPHY)