Author: Roberto Aguirre-Sacasa
Publication: Archie Comics (Aug 16, 2016)
Genre:  Horror, Graphic Novels/Comics
Pages: 160
Format: Paperback
Source: Library
Rating: 5/5 stars
"Prepare to have your socks spooked off." -i09
I should've paid closer attention to this quick review. Chilling Adventures of Sabrina will creep you out! The book has the 50s-60s horror movie vibes all over it.
I thought, "Hmm, this will be cool to read before I go to bed."
What the heck was I thinking? Do you want this face ingrained in your brain when you're trying to sleep?
Not Your Friendly Teen Witch Story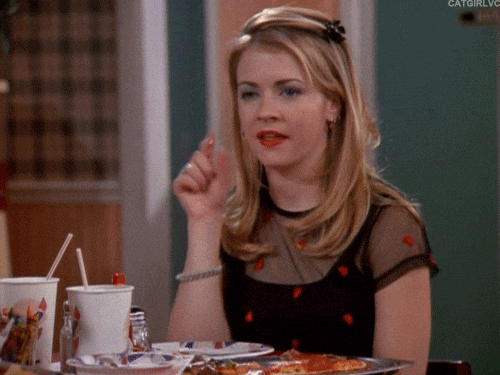 Sabrina's dark life begins as soon as she's born. Her mother Diane tried to run away with baby Sabrina from her warlock husband, Edward. Eventually, he catches up with Diane and turns her into a mental hospital. Edward's sisters Hilda and Zelda become Sabrina's guardians.
Years later, Sabrina reaches her teenage years and attends Baxter High in Greendale. There, she falls in love with football star Harvey Kinkle (lol that name).
The problem: witch law bans intimate relationships between witches and mortals. Even though Sabrina's born with both mortal and witch's blood, her aunts recommended she should focus on her witchcraft.
One becomes a fully-fledged witch on the first full moon after their 16th birthday. They go through a creepy ceremony sacrificing a goat and signing their name in the Devil's book. Yeah, it's that dark and serious.
Not only Sabrina has to choose to be a full-time witch or live a normal life to be with Harvey, but she also has to deal with Iola. She was Edward's jilted lover.
Madame Satan
Iola aka Madame Satan is the woman you'll think about whenever you hear the phrase "Hell hath no fury like a woman scorned."
Iola dated Edward for a while until he announced he was seeing Diana. Furious with Edward's decision, she threw herself into a lion's den.
That's the end of her, right? Nope. Iola ends up in hell tortured for her sin of suicide.
Iola returns to the human world after Betty and Veronica accidentally summon her. She learns of Sabrina's whereabouts and disguises herself as a teacher in Sabrina's school.
Sabrina doesn't know how much hell Iola is about to give her.
Story Questions
A few questions linger in my mind about this Sabrina story:
1. Who turned Edward into a tree?
In one scene, angry five-year-old Sabrina has a telepathic temper tantrum because her dad isn't present at her birthday party. Aunts Hilda and Zelda claim he's busy. The next panel reveals Edward's distorted face in a tree.
Did the aunts do it or Edward did it to himself by accident? Perhaps I've skipped a page…
2. What is Edward's master plan with Sabrina?
Edward repeatedly states he needs an offspring because the Dark Lord (Satan) told him to.
But why? What happens after Sabrina's born? What is Sabrina's ultimate destiny?
I suppose my answers will come when the next book comes out.
*~*~*~*~*
Special thanks to ccampaign7 from Charmed Book Haven Reviews. After reading her review on Chilling Adventures of Sabrina, I was inspired to read it too!
Any dark comics you'd recommend?
Recent posts:
(Book Pic Source: Amazon)
(Gif & Pic Source: Giphy, Imgur)