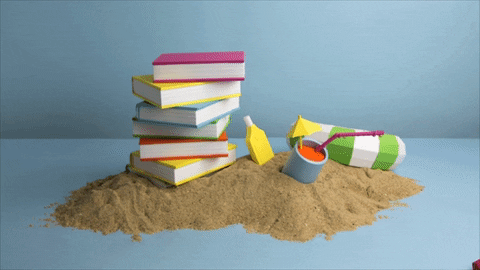 How did your June reading go?
I've finally started reading Interview with a Vampire as part of my Anne Rice goal for this year. Plus, I've read the last Tintin comic Hergé published: Tintin and the Alph-Art.
Here's my June 2018 book haul:
ADULT FICTION
Is it wrong to say Interview with a Vampire was a tad dull? Maybe it's because I've seen the movie first. There were rich moments in the book I'm surprised didn't make it to the big screen.
For those into:
Anne Rice books
Vampires
Books set in New Orleans
ADULT NON-FICTION
You know when you schedule a cool-sounding class only for it to be completely different from its course description? How to Write Short was that class.
Don't get me wrong! I've taken some unexpected valuable writing lessons from this book.
For those into:
Writing
Non-Fiction Writing
Increasing their writing skills
Read Seth Speaks before reading The Nature of Personal Reality. Seth, channeling through Jane Roberts, goes into some deep discussions on higher consciousness and how you (yes you) can change your reality, greater than Rhonda Byrne's The Secret tells its readers.
For those into:
Channeled books
The Seth Speaks Series
Higher Consciousness
I've also read:
The Power of Concentration is incredibly underrated. Honestly, I'm surprised this isn't a more popular book. It's hard to concentrate on anything these days due to social media, TV, and all that jazz.
Take a dose of this book when you need to strengthen your focus game.
For those into:
Increasing their concentration skills
Self-help books
New Thought
COMICS/GRAPHIC NOVELS
MARVEL
Marc Spector aka Moon Knight is like Batman excepts he didn't always fight for good. When Spector was a mercenary, he was left for dead until the Egyptian god Khonshu brought him back to life.
I've planned only to read one comic to get a gist of Moon Knight since I've read a TV show was in the works.
Now, I'm hooked.
For those into:
Marvel heroes
The Marvel universe
Moon Knight
I've also read:
*Different Moon Knight series*
2. Thanos Rising by Jason Aaron (3/5 stars)
Why Thanos is so obsessed with death? You'll find your answer soon enough when you read this comic.
For those into:
Marvel
Marvel villains
The Infinity Wars
Half of the universe's population is gone and California has sunk into the Pacific Ocean. Not cool, Thanos!
What Thanos has done to Earth and the rest of the universe is so atrocious the Celestials has joined the fight. I wonder if they'll show up in the next movie.
For those into:
The Infinity Wars
The Marvel Universe
Thanos
Originals
1. Animus by Antoine Revoy (3/5 stars)
Mix The Ring and The Children of the Corn and you'll have Antoine Revoy's Animus.
Two kids attempt to figure out the mystery of a shady local playground. The park's darkest secrets lie within a creepy ghost boy wearing a fox mask.
For those into:
Fantasy Graphic novels
Creepy comics
YA comics
Cartoonist Alison Bechdel shares her story growing up in Fun Home. Coming out is one thing but finding her father's gay is another.  Unfortunately, Alison and her dad never had the chance to share and express life as their true selves under society's expectations.
The tone of Fun Home is anything but fun.
For those into:
LGBTQ comics
Graphic novel memoirs
Non-fiction comics
3. Meteor Men by Jeff Parker (3/5 stars)
Alien crashes into Earth. Boy meets alien. Boy and alien become friends. Does the boy take the alien home? Somewhat.
Meteor Men is basically E.T. with a surprise twist.
For those into:
Aliens
Sci-Fi comics
YA comics
Tintin and the Alph-Art is the last Tintin comic made before Hergé passed away. Sucks the comic's only half finished.
For those into:
Tintin
Hergé
European comics
I've also read:
Missed the last book hauls? Check out the posts below:
(GIF from GIPHY)
(Book pics from Amazon)