Do you wish money would fly into your hands every time you finished a great book? Sorry, wrong universe.
Sick of people telling you can't make a dime from reading? Here's a little secret: you can make money reading books! Maybe not enough to establish a full-time career, but it's better than nothing.
HOW DO YOU GET STARTED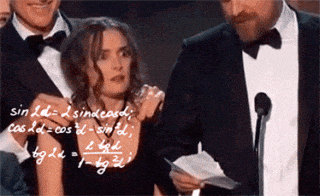 Before you even think about finding any paid reading gigs, you need to:
Start reading (obviously).
Practice writing and publishing book reviews on your personal book blog, Goodreads, and Amazon.
Compile your best reviews (preferably from your blog) into a portfolio.
Search for paying gigs online and print.
Study published book reviews.
WHERE ARE THESE MAGICAL READING GIGS?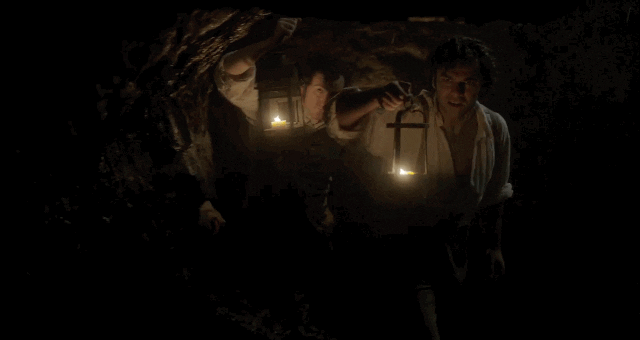 Here are some reading opportunities that'll pay you for book reviews and more.
NOTE: make sure you check on the companies' review styles. Some prefer traditional reviews (think like The New York Times) and others don't mind conversational style (using 'I,' 'you,' and 'we').
The book reviewer application's currently closed so keep an eye out the next time it's open.
Unfortunately, I couldn't find any reviews to check on their review style. You might have to subscribe to their newsletter to find out.
Pay: not specified
Review word count: not specified
Genres covered:
Fiction

Action/adventure
Anthologies
Children
Crimes, thrillers, and mysteries
Drama
Erotica
Fairy tales
Family Sagas
Fantasy
Gay and lesbian
Horror
Poetry
Political fiction
Religious fiction
Romance
Science fiction
Sea adventures
Short stories
Westerns
War Stories

Non-Fiction

Arts and entertainment
Biography
Children's ebooks
Computer and the internet
Commercial
Crime and mystery
Food and drink
History
Home and garden
Jobseeking
Sports
Science and nature
Medicine and self-help
Pets (dogs)
Religion and spirituality
Politics and current affairs
Travel and holidays
To apply as a Kirkus book reviewer, you'll need to write a resume listing your reviewer history and two writing samples.
Pay: not specified
Review word count: around 350 words
Genres covered:
Young adult
Mystery and thriller
Science fiction
Non-fiction
Memoirs and biographies
Romance
Here's the deal with Online Book Club: you sign up, receive your first free book, and gain points for your first submitted review. The more points, the more you'll be paid for your reviews.
Payment sounds too be true? Check out these reviews.
Pay: $5-$60
Review word count: not specified
Genres covered:
Children
Historical fiction
Romance
Young adult
Drama and poetry
Graphic novels
Crimes/thrillers/mystery/horror (C/T/M/H)
Sci-fi and fantasy
Publishers Weekly is searching for reviewers willing to read traditional and self-published books. The book reviewer position occasionally pops up in their job zone section.
Don't let this be the one and only reviewer gig you're waiting for.
It'd be great to check out their review samples, but you'll have to pay for their subscriptions (online and print).
Pay: not specified
Word count: not specified
Genres covered:
Fiction
Non-Fiction
Children's
Religion
Comics
Audiobooks
The US Review of Books pays decently for those starting out in the paid reviewers' game. I've applied for a reviewer's position. I didn't make the final cut, but I still received payment for the book I've reviewed as part of the interview process.
NOTE: This company is strict on traditional reviews. You can check out their site to see what they want from their reviewers.
Pay: around $20-$45
Review word count: 250-300.
Genres covered:
Fiction

Anthologies
Action/adventure
Children's
Drama
Erotica
Fairy tales and folklore
Fantasy
Gay and lesbian
General fiction
Graphic novels
Historical
Horror
Humor
Mystery/thriller
Novella
Plays and screenplays
Poetry
Religions
Science fiction
Romance
Short stories
Western
Women's fiction

Non-Fiction

Aging
Anthologies
Architecture
Art
Autobiography
Biography
Business and economy
Career/job hunting
Children
Christian
Computers
Cooking
Culture
Education
Essay
Finance
Fitness
Games
Gardening
Graphic books
Health
History
Home
How-to
Journalism
Languages
Law
Literary criticism
Mathematics
Memoir
Military
Music
Nature
New age
Paranormal
Parental/families
Performing arts
Pets
Philosophy
Poetry
Political science/politics
Psychology
Reference
Relationship
Religion
Retirement
Science and technology
Self-help
Spirituality/inspiration
Sports
Transportation
Travel
True crime
Women's issues
Writing/publishing
Young adult
This company is not for the everyday casual book blogger. They're looking for academics, journalists, and experienced reviewers.
Pay: $100 per review
Review word count: not specified
Genres covered: not specified
If you're not big on writing 300+ word reviews, this book review site is great for you! As always, check out their review style before applying.
Pay: $15 reviews, $5 rejection reviews, $5 extra for appareled YA recommendations, $12.50 blog posts, and negotiable pay for feature articles.
Review word count: 175 – 225 words
Genres covered:
Adult fiction/non-fiction
Youth fiction/non-fiction
Book Riot is not looking for book reviewers since they have loads of reviews already on their site. They're more interested in writers producing book-related articles. Book Riot is not hiring now, but it doesn't hurt to apply anyway.
Pay: 7 cents a word (according to Who Pays Writers), average pay $70,000 a year (Paysa)
Review word count: 300-800 words
Genres covered:
Comics
Audiobooks
Children
Mystery/thriller
Romance
Sci-fi/fantasy
Young adults
If you love space and reading books about them, this is your universe (no pun intended). Send a letter to the editor with your resume, reviewer history, the book you want to review, and the author's information.
Please check out their reviews to get a hang of their style.
Pay: not specified
Word count: not specified
Genres covered:
Get Abstract is more of a book summary site than a review one. Do you love writing book summaries? Are you used to writing more than 1,000 words? You might want to check out this cool opportunity!
Pay: $300
Word count: 2,000 – 4,000
Genres covered:
Productivity
Self-Help
Business
Entrepreneurship
Read eBooks in exchange for pay. No application needed to sign up to be a reviewer. Ask to be a part of the VIP membership program. They're simple to use, and they pay via PayPal.
Pay: 3.50 per e-book (before Paypal's fee)
Word count: not specified but I recommend 200+ words.
Genres covered: Adult non-fiction
This site is full of good reads! Check out their review style before applying for this reviewer's position.
Pay: $60
Word count: not specified
Genres covered: adult fiction/non-fiction, young adult
MAKE MONEY WITH YOUR BOOK BLOG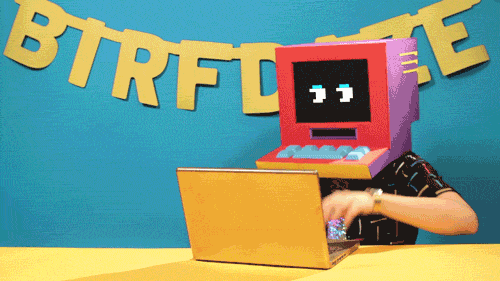 If you don't want to do any book gigs for companies, you can pay yourself through your own blog with affiliate links and ads.
First, you'll need to choose a web host:
Put up affiliate links on your page. When somebody purchases a product through your link, you get a commission for it.
Make sure to add a disclaimer on your posts mentioning you'll be paid whenever your readers make a purchase through your link!
I highly recommended reading Lindsay Buroker's How to Make Money as a Book Blogger series too!
There you have it! Which one will you try?
Liked this post? Read these:
(Bookshelf pic from Wikimedia)
(Gifs from GIPHY)