Ordinary people take action and reach extraordinary heights. That's the gist of The Art of Doing. Opera superstar Anna Netrebko used to be a janitor. Tony Hsieh started out delivering pizza then turned into a billionaire CEO.
Every single person in The Art of Doing has done something and finds themselves in new, exciting places. They keep growing, doing whatever they need to do to reach their goals.
Each chapter is dedicated to an entertainer, innovator, and other notable achievers.  A few of my favorites:
One Brave Sailor: Jessica Watson 
What I admired about Jessica Watson is her journey into the unknown. Watson sailed alone around the world when she was 16 years old. Her parents had utmost faith and trust in her journey.
Watson didn't decide one day to jump on a rickety boat and sail the seas.  Preparation lead her through her nautical obstacle. She planned it all the way through taking notes from sailing experts. If something happened to her ship while she was out at sea, Watson knew how to fix it asap.
If Watson didn't take the proper steps, she would've been in deep sea trouble.
Blogging Extraordinaire: Mark Frauenfelder
I love reading about how bloggers work. You can never stop learning how to be a better blogger.
Mark Frauenfelder created his blog out of his obsession with everything to do with gadgets. If he can do it, you can too. It's all about creating the time and building a community with those with similar interests.
If you want to see something made, make it yourself. For example, I've started out with this book blog reviewing new age books. Before this blog, it was hard to find book bloggers who enjoyed reading about chakras, aliens, and the law of attraction as much as I did. Since I've started, I've finally met readers and book bloggers who do the same.
The Brain Specialist: Richard Restak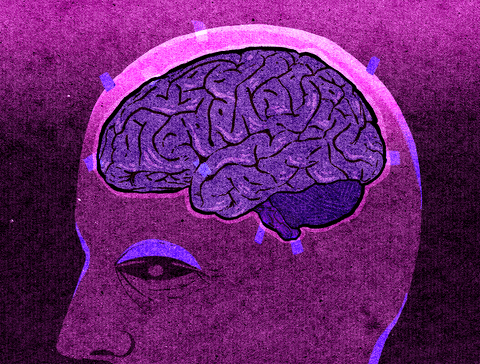 The brain works in magnificent ways. I love studying how it works and hacking it. I enjoy stimulating the brain through exercise, reading, and writing.
Neurologist Richard Restak concludes focus and mind challenges improve the brain. Staying focused is a helpful tip to stay on track with your top priorities. TV and multitasking have the opposite effect.
Restak's writing habit motivates me. In the morning, he writes 500 to 1,000 words per day. What a great way to strengthen the writing muscles.
Conclusion
If you're interested in reading success stories, read The Art of Doing. Thanks to this book, I found new books I'll read in the distant future:
Mozart's Brain and the Fighter Pilot by Richard Restak
Rule of the Web by Mark Frauenfelder
True Spirit by Jessica Watson
Have you read The Art of Doing? If so, which chapter was your favorite?
Related Book Reviews:
(Gif sources: Giphy)