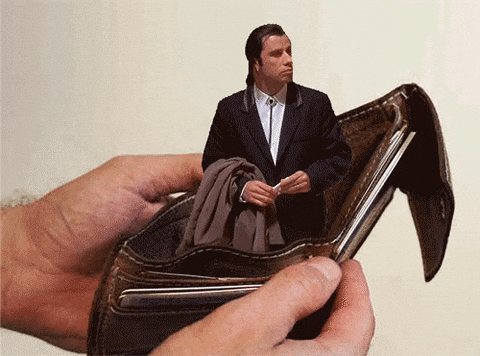 Don't know your way to a millionaire future?
Does climbing the corporate ladder lead you to being a millionaire? Maybe. Do you have the patience to find out?
What about having two or three jobs? Sounds stressful.
David Bach's The Automatic Millionaire offers the stress-free solution to your millionaire goals: compound interest and cutting out your morning Starbucks latte. Now, these steps are great ideas until I realized it's not the financial route I'd take for the long run. Kudos to Bach, they're smart moves, but not something I would depend on for the rest of my life. There has to be more than watching my baby dollar grow into mega millions when I'm 85.
The Automatic Millionaire presents a luring cover promising readers a life filled with financially free paradises if they follow the book's monetary guidelines. I was excited to read this book when I picked up my library copy then disappointed. This book reveals you'll become a millionaire by the automation process of repeatedly paying yourself 10% of your paycheck, putting a couple of bucks into a 401k, and investing in a few mutual funds.
C'mon, that can't be it!
This book is for those who don't mind becoming millionaires when they reach their sixties and seventies. Try reading another book if you have decided to retire while you're still young.
Parts of the Automatic Millionaire path is throwing out hard-to-keep budgets and morning lattes to save money. Sure, lattes are not necessary like bread and water, but you can simply learn how to make more money enough to keep buying lattes. Either way, deleting unnecessary expenses is a good start to greater financial awareness.
From previous financial books I've read, the key to making more money is to keep purchasing assets that'll you give more money repeatedly. To me, that's the "real" millionaire route. That way, you don't have to think about trading your precious hours away for an average pay working for somebody else for thirty years.
There's little in this book teaching readers how to make millions getting out of the employee mentality. An employee's wage runs on a fixed income under a fixed time. Plus, Uncle Sam (the government) takes a bite out of your paycheck before it passes over to you.  Adding more income streams like real estate investments and businesses are solutions to a full, happy financial life.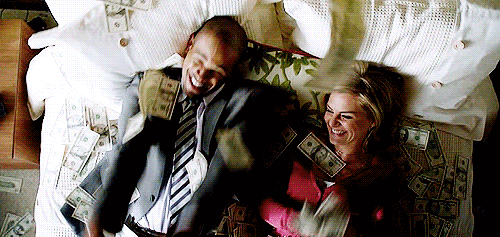 Money can be transformed into an unlimited supply. Your limited human lifespan can't be extended while you wait for your millions to manifest.
Overall, The Automatic Millionaire is a great book for crazy spenders who want to be millionaires but have no concept how to use the money to invest in themselves first. This is not the book for those striving to be millionaire entrepreneurs.
One more tip: don't use this book as your only "how to be a millionaire" book.  Please read more. Keep yourself financially educated.
Personal book recommendations:
(Gifs & Pic Sources: tenor, totalpeople, giphy)
Please comment below if you read this book or you have any personal financial book recommendations!