Title: The 10x Rule
Author: Grant Cardone
Publication: Wiley (April 26, 2011)
Genre: General
Pages: 240 Pages
Format: Hardcover
Source: Library
Rating: 5/5
You have no time to do what you truly enjoy because you're stuck in a boring, life-swallowing job and surrounded by soul-sucking leeches. I'm talking about those people who're like:
"You have unrealistic goals." -Naysayer
"Why don't you slow down? You're doing too much." -Lame Dude
"You're not going to make money doing that." -Non-Supportive Buttmunch
After reading and applying The 10x Rule, your old negative reality will fade away. This book will literally kick you out of the couch and make you want to conquer the world! I was reassured it was completely okay to go into the deep end of my interests no matter what. Some people may think you're crazy or obsessed.  Truly, you're only dedicated and deeply focused.
The 10x Rule states you must apply ten times the action you're used to doing in exchange for great results. If you're a blogger with a tiny blog, why not expand yourself putting 10x the effort? You can spread your blog to various social media platforms, create more content, and network. You'll never know what your joy of blogging may lead you. It could lead to serious profit and sweet job offers.
The problem most people face is undermined activity. They stick with average results expecting big outcomes. Average action only comes with average results. That's like a runner expecting to gain a fit runner's body running three times a month. You have to step up your game! According to Cardone, remaining average can be deadly. The path of mediocrity leads to a dead-end. One with an average mind may end up working for higher minds for 30+ years until retirement.
Might as well be dead.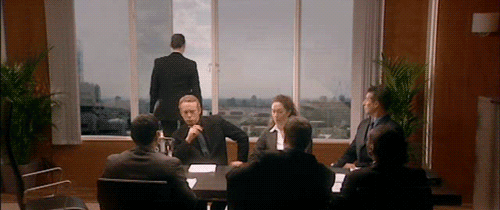 Do you really want to live somebody else's dreams or live your own?
The key to standing out is dominating your passion(s). I love reading. I talk to people who love to read and blog about books. Some goes for writing. I write not only blog posts but scripts for film and theatre. I love being unlimited! There are  infinite opportunities available within your joys. Take those opportunities and smash them!
The best part about dominating your field is gaining attention. Cardone notes attention equals to money and power. The more power to you the more you expand yourself. You know those popular video game Youtubers (PewdiePie, DiamondMinecart, etc.) who have gained million dollar incomes for their video game walkthroughs and commentaries? They gained more subscribers (including major companies) with the growing content they provided for their viewers. These video game Youtubers grew their joy of video games with a popular video platform people'll notice.
I say the only problem Cardone failed to mention in The 10x Rule is burn-out. Sure, you're doing what you love on a daily basis but you're a human being who needs to rest at some point.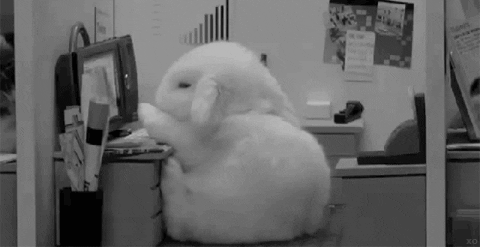 When I was in college (undergrad), I used to do cardio every single day! I loved it because I was seeing results but my body wasn't used to the constant activity. One of my knees gave out after an hour walk/run interval around the school track. Boy, I was not happy! From now on, I make sure I schedule rest days at least once a week.  It's great to put out ten times the effort but it's better to know when it's time to rest before your body completely shuts down.
I recommend Grant Cardone's 10x Rule if you're ready to do bigger things and receive bigger results in your life. His book reminds me there's no limit to success. You'll miss out BIG TIME if you place limits on your achievements.  Read this book and you will become ten times the person you were before.
Comment below if you've read this or any of Grant Cardone's books. Feel free to submit any success stories you have after reading The 10x Rule.
(Gifs: The Scoop Whoop, Giphy, Popkey)