Title: The Zen of Social Media Marketing
Author: Shama Hyder
Publication: BenBella Books (Aug. 16, 2016)
Genre: General, Non-Fiction
Pages: 280 pages
Format: Paperback
Source: Library
Rating: 4/5 stars
You want tons of followers and bustling activity on your social media site but it's more barren than the Sahara desert.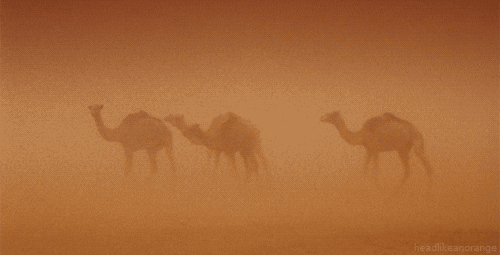 Shama Hyder's The Zen of Social Media Marketing can alleviate your problem with her viable social media tips.  The main purpose of social media is keeping it alive and active. It's quick and easy to create a social media site but it takes time for it to become a thriving community.
Shama Hyder is a social media entrepreneur (I'd say wizard). The White House and the United Nations have honored Hyder as the top young 100 entrepreneurs in the country. She is the CEO of the Marketing Zen Group. This organization helps companies gain a strong social presence on the internet.
I knew for sure I would learn a good thing or two after reading a brief summary on Hyder's book. She has presented tons of social media tips on various social media platforms: LinkedIn, Facebook, Twitter, etc. The key to a successful social media site is strategy. Once you have an attainable strategy with a clear goal, you're on way to the top.
Any social platform has to stay alive in order to gain a high number of followers and activity. If you have a blog for example, make sure it's blowing up content frequently. It doesn't have to be EVERYDAY but consistent enough for viewers to keep returning to your site.
A few of my online weaknesses is providing consistent content and keeping an active connection with people with similar interests. I tend to make a site then forget about it for a while. When it comes to following sites, I limit myself in fear of being utterly overwhelmed.
According to Hyder, it's cool to follow as many people as you want as long they surround your interests. If you're a book blogger, connect with other book bloggers. If you love to travel, follow the travelers. You get the drift!
Besides, the more people you follow, the more likely they'll follow you back (results may vary).  Sometimes along the way, you may have to cut out sites/bloggers who aren't active as they used to or they switch their interests.
Here are a few tips from The Zen of Social Media Marketing you'll find in this book:
1. "The best time to post content are weekends and off-peak hours."
This idea made me think of this infographic:
It was handy when I started my own personal social media strategy a while back but I've switched it up since then.
2. "Photos and statuses bring the most interactions."
Update every little relevant content to your social media platform as much as possible. The more you "show up", the more likely followers will respond. Followers "follow" you because they enjoy what you provide and they're always expecting something new.
3. "Consumption of valuable content + time = client"
Your followers are always hungry. Keep them well-fed with content on a focused schedule. At first, you will have wanderers on your site. They may glimpse at it but not long enough to be converted into followers/subscribers. Keep flowing content and staying interactive then the wanderers will change their minds.
*~*~*~*~*~*
The Zen of Social Media Marketing is a handy gift to social media beginners.  Reading this book was an absolute pleasure! Please keep in mind your site won't become an overnight success after reading this book. If you follow the social media zen tips, your site will certainly grow into new heights over time.
Comment below if you've read this book or recommend any other awesome social media book!