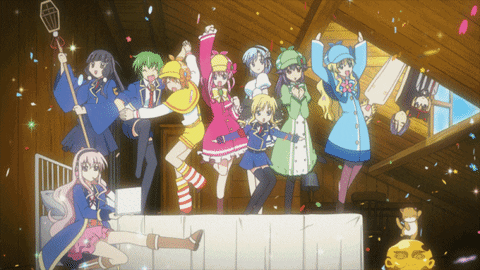 I've made a Goodreads goal of reading 500 books this year and completed it right on time! Reading three hours (sometimes more) a day, reading manga volume after volume, and avoiding distractions (like Minecraft and watching Downton Abbey) truly helped.
Last year, I tried to 500 books, but I knew I wouldn't make it on time so I changed my 2015 Goodreads goal of 500 t0 400 (boo).
Want to know what I read this year? Feel free to add your Goodreads profile down below and I'll add you.
By the way, happy new year! ^_^