I love the exhilarating feeling when I pick up new books in the library and load them into my tote bags!
While I have a sprinkle of business self-help books and a bio of Nikola Tesla, the majority of this collection reminds me of Gravity Falls with its paranormal and secret society themes.
Here's my month's reading:
An Egyptian peasant discovers ancient manuscripts in a jar filled with biblical stories not found in mainstream Christianity. This collection of ancient texts are soon to be known as the Nag Hammadi Library.
A thorough study of Freemasonry covering the degrees, symbolism, its foundations, and more.
A journalist's story about the inventor's remarkable life.
Hey, I like Ghost Adventures. I had to get this! Ghost Adventures' lead ghost investigator Zak Bagans discusses his most eerie experiences with ghosts and demons.
Another (former) Ghost Adventures crew member reveals his life story with the paranormal and working with Ghost Adventures.
Another book about paranormal investigators. This time, they're from Texas.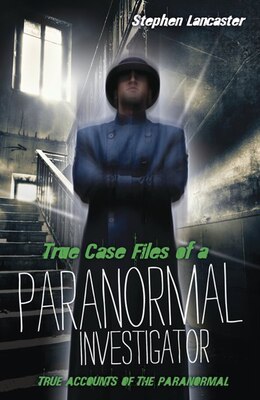 The author becomes obsessed with ghosts after he was attacked by one when he was a young boy. Now he researches ghosts for a living and shares his creepiest stories with the paranormal.
A Catholic boy  raised in a haunted house didn't believe in ghosts until they finally made contact with him when he reaches adulthood. Now, Gary Jansen believes in them as he tries to expel them from his house.
Your favorite porcelain doll is haunted. That violin screeching demon noises could be haunted too. Balzano and Weisburg share true stories of haunted objects you don't want to mess with!
A book about the haunted hotspots in America's famous witch town: Salem, Massachusetts.
The story of the famed Dr. J.B Rhine who leads his fellow scientists at the Duke Parapsychology Lab through paranormal studies with science.
Mar goes on a five-year adventure  all over the United States exploring the world of modern Paganism/Wicca meeting practitioners  and participating in their rituals.
Instead of waiting for that magical day of promotion, this book shows readers how to promote themselves instead by upgrading their personal, social, and technical skills.
A guide for passing through the doors of career advancement using three keys: perception, visibility, and influence.
This haul is going to be a quite adventure. 😉
Have you read any of these books?
Any book recommendations with similar themes for next month?